❤SPIN THE FORTUNE WHEEL 33 TK ( phone app )❤
⭐Finger bj⭐ ⭐song UR choice ⭐ ⭐wear high heels⭐ ⭐Air Kiss⭐ ⭐naked 1 min⭐ ⭐Masturbate over panties⭐ ⭐show booty⭐ ⭐5 spanks⭐ ⭐show feet⭐ ⭐topless⭐ ⭐show legs⭐ ⭐hand bra⭐ ⭐your choice⭐ ⭐doggy pose ⭐ and from today you can spin it right on the site( not all from the list )
{1 to 14 tokens] ,LUSH = 3 SECONDS( Low Vibrations [15 to 49 tokens] LUSH,LUSH = 7 SECONDS( Low Vibrations) [50 to 69 tokens] LUSH,LUSH = 69 SECONDS( Medium Vibrations) [50 to 69 tokens] LUSH,LUSH = 69 SECONDS( Medium Vibrations) [77 to 77 tokens] LUSH,LUSH = 77 SECONDS( High Vibrations) [99 to 99 tokens] LUSH,LUSH = 99 SECONDS( High Vibrations) [123 to 123 tokens] LUSH,LUSH = 123 SECONDS( high Vibrations) [222 to 222 tokens] LUSH,LUSH = 222 SECONDS( Ultra high Vibrations) [303 to 333 tokens] LUSH,LUSH = 303 SECONDS( Ultra high Vibrations) [444 to 444 tokens] LUSH,LUSH = 444 SECONDS( Ultra high Vibrations) [500 to 999 tokens] LUSH,LUSH = 499 SECONDS( Ultra high Vibrations) [1000 to 1555 tokens] LUSH,LUSH = 555 SECONDS( Ultra high Vibrations) { 88} tokens LUSH = Random Level 1-7 { 100 } tokens LUSH = 30 seconds Earthquake pattern { 200 } tokens LUSH = 60 seconds Fireworks pattern { 300} tokens LUSH = 90 seconds WAVE pattern { 400 } tokens LUSH = 120 seconds Puls pattern
Thank you my friends for gift) you are best
✘ What is your real name? ✔My name is Katrin ✘ How old are you ? ✔I am 19 years old. ✘ Do you have another job ? ✔Yes I have ) I work in cafe as waitress few times at week. ✘ Do you do anal ? ✔yes, any your naughty wishes in pvt. ✘ Do you do Squirt? ✔If you make me very horny with buzzing. ✘ Do you do privates show ? ✔Yes, my private is open for great time together.
⚜️♥⚜️♥⚜️♥⚜️♥⚜️♥ For those who want be in my Knights , please pay attention to these rulles.⚜️♥⚜️♥⚜️♥⚜️♥⚜️♥ ⚜️♥⚜️♥⚜️♥⚜️♥⚜️♥My Knights, must be friends of mine that respect and treat me well .⚜️♥⚜️♥⚜️♥⚜️♥⚜️♥⚜️♥⚜️♥⚜️♥⚜️♥⚜️♥ ⚜️♥⚜️♥⚜️♥⚜️♥⚜️♥⚜️♥⚜️♥⚜️If you are my Knight, you need to help me with the tasks that i will give you .⚜️♥⚜️♥⚜️♥⚜️♥⚜️♥⚜️♥⚜️♥⚜️♥⚜️♥⚜️ My Best KINGS: 1. Auzzian 2. likeyou40 3. psyras 4. IceQuire 5. cowboyaj1677
1 month 777 tok Forever 1111 tok
LEGAL PRIVACY POLICY: AnyUNAUTHORIZED use of my profile, video, pictures or audio in any form or in a forum now or in the future is NOT permissible without my expressed written consent. Any act to promote or gain profit in any manner (e.g.either monetarily or socially) from the use of my profile,video,pictures or audio in any form my profile is a violation of my privacy and subject to legal action.BY WATCHING THIS:You acknowledge and agree that you shall not post, upload,publish,transmit or make available in any way content of this page including images and recording streamed live video available for download.This is intended as, and presented as a one time, live, one view presentation only. Penalties of Copyright Infringement: By reproducing, republishing or redistributing the work of a copyright holder without permission, you may be violating or infringing on his or her rights under the Copyright Act. The copyright holder may sue for compensation cost from $ 250 to $ 150,000 or jail.
My little dream this year ) I would be most happy girl in the world to have this for NY ))
the table is made to order, the coat is sewn according to my measurements so soon i will got it ) thanks, dear friends) by the end of the next week I will take a photo with gifts from you)
Thanks a lot my dear friend for great shopping )
Auzzian ❤❤
I'm Katerina, 19 years old. As you can see i am rarely get nude on public, so if you want to undress me - check my goal or tip menu. What do I like? I love people treating me with respect and be kind. If you wanna have something , give something instead ) Rule of life What do I do in private? Well, i can do a lot of things in private. Tell me what you have in mind and let's share our naughty fantasies , be open and honest to me ) Let's see where we get to.
❤️ Hello! I am so happy to meet you and thank you for coming into my room! I am a funny person but I can also be very bitter, all depends on you how you treat me. I am a joyful person full of positive energy and I love to smile. So make me smile and make me feel a lot of pleasure and I will do my best to make you happy too and to enjoy each and every minute in my room.
from 26.07 Monday -- 21.30 -09.00 Tuesday -day off Wednesday 21.30 -09.00 Thursday - day off Friday -21.30 -09.00 Saturday - day off Sunday - 09,30-15.00
Rules of the room, you are free here with me, if u send tip and not tip for me its okay, u not obliged to stay alone with me, you are free! OK? ♥ Be respectful with all the people and with me. ♥ Do not ask me things stupid. ♥ If you want to have a pleasant chat with me, come on, I like to know of you. ♥ If u want show send tip and requestion. ♥ MY LIFE IS PRIVATE, BUT WHEN I'M ONLINE I'M ALL YOURS. ♥ I do not real encounters with anyone, I'm just cam girl. ♥ It's not all sex, I am more than a person with tits, ass and pussy. ♥ Be kind to me and others in my room. ♥ I do not care the color your name, if you are rude to me I'll be rude to you. ♥ Respects the music of my room. ♥ DO NOT TELL ME WHAT TO DO, I HATE IT.
Only for Fan Club subscribers

Only for Registered Users

Only for Fan Club subscribers

Only for Fan Club subscribers
Videos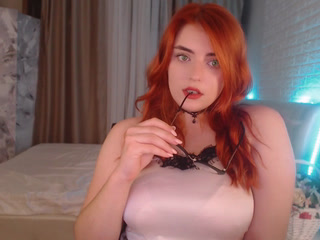 00:14
Only for Fan Club subscribers
01:02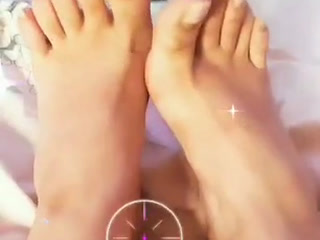 00:12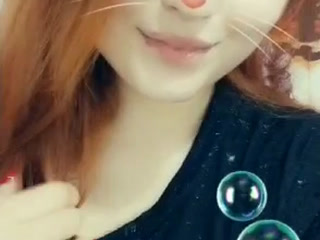 00:59